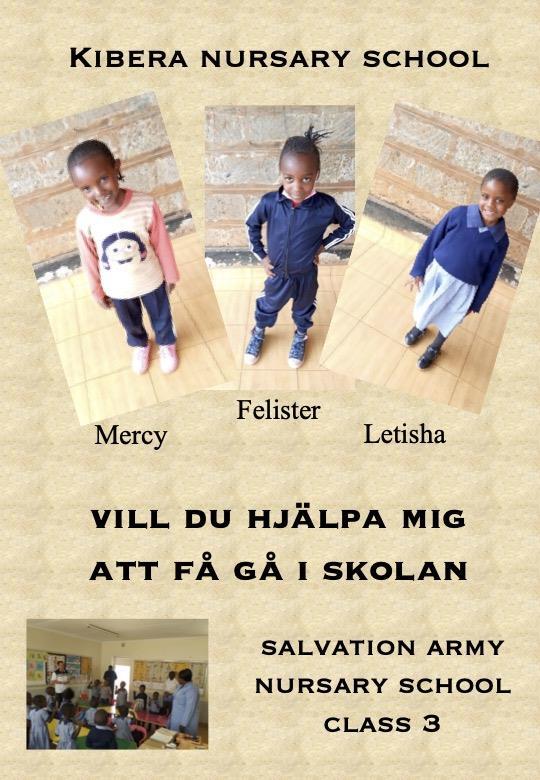 Fler sponsrade elever / More sponsored students
I samband med Kibera Festivalen frågade vi efter fler "Kibera Föräldrar" (personer som vill hjälpa något barn i Kibera med deras skolavgifter). Alla 3 har nu fått hjälp - fantastiskt. Totalt har vi i projektet förmånen att få hjälpa 61 elever med deras skolgång.
During the Kibera Festival we asked for some more "Kibera Parents" (people who want to help some child in Kibera with their school fees). All 3 now have got help - amazing. In total the project now have the pleasure of helping 61 students with their education.